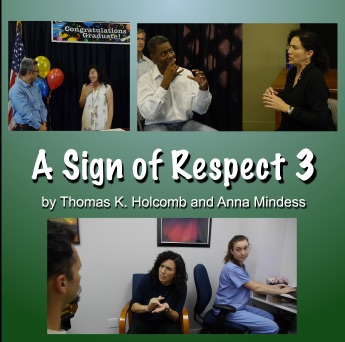 Welcome to "A Sign of Respect 3"!
Amy is graduating from her Interpreter Preparation Program and embarking on her career.
There are 10 units in the program and two ways to navigate among them:
– Use the green navigator on the right  

 , then select the arrow next to the unit name to reveal the contents.
– Select the unit from the list below to go to the contents for that unit.
Make sure you select the "Mark Complete" button as you go through the videos, activities and exercises in this program.
Copyright © 2021 Eye2Eye Productions